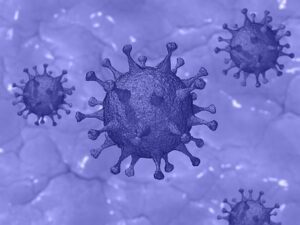 This an important update about our aikido courses affected by coronavirus.
Due to the coronavirus Wayne and Narinder have cancelled their May courses in Canada. They may be able to move the courses to a date later in the year. They will keep us informed.
Paris have also cancelled their course on the 4th & 5th April. This derives from decisions made by the French government. They would also like to change to another date later in the year.
In this country, due to the virus, we have decided to cancel some upcoming courses. These are the 5th Dan group course on 21st March, the 3rd Dan training on the 28th March and the Weapons and Tanto course on the 25th April. We will reschedule these courses later in the year, if at all possible.
As we all know, in aikido we have close contact with each other in an enclosed space. Members come from many areas which may already be infected with the virus. As stated in the media, many people can pass on the virus without knowing they have it. So we do not want to put any of our members, or the general public, at risk. We understand that we cannot stop the infection, but we may slow it's spread from area to area.
The governments recommendations to reduce the chance of infecction are to avoid hand shaking and keep washing our hands.
We will wait to see how things develop in the coming weeks regarding the Spring Seminar and keep you informed.
The care of our members is the most important thing. Take care of yourselves.