A brief history of Abbe Sensei, by Sensei Williams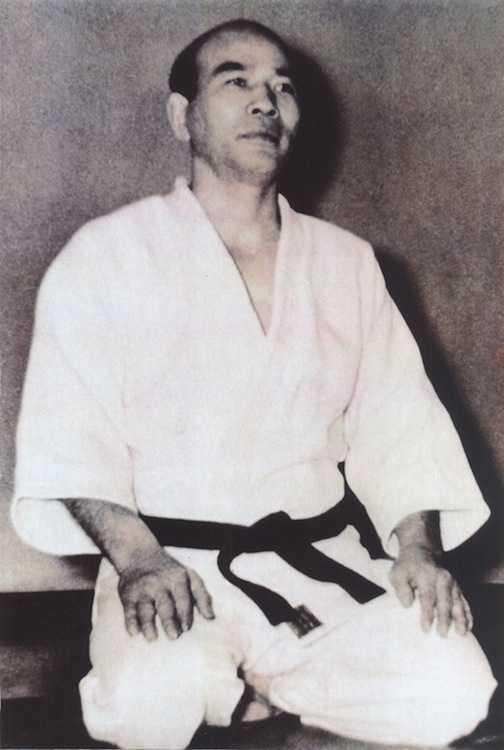 The Butokukai was, until the end of the Second World War, the special training college for the Martial Arts Society, which controlled all teaching and gradings in Japan. Abbe Sensei, who was born in Kyoto, entered this college when he was 14 years old and was an outstanding student, becoming the youngest ever All Japan Champion. At the age of 18 he became the youngest 5th Dan, and later on in his life became Chief Instructor of the Butokukai. He then went on to create his own theory of KYU-SHIN-DO which is a Japanese equivalent of the Buddhist Karmic Cycle. Abbe Sensei was the first to grasp its real significance in relation to Budo.
Abbe Sensei studied Aikido for 10 years with O Sensei Ueshiba.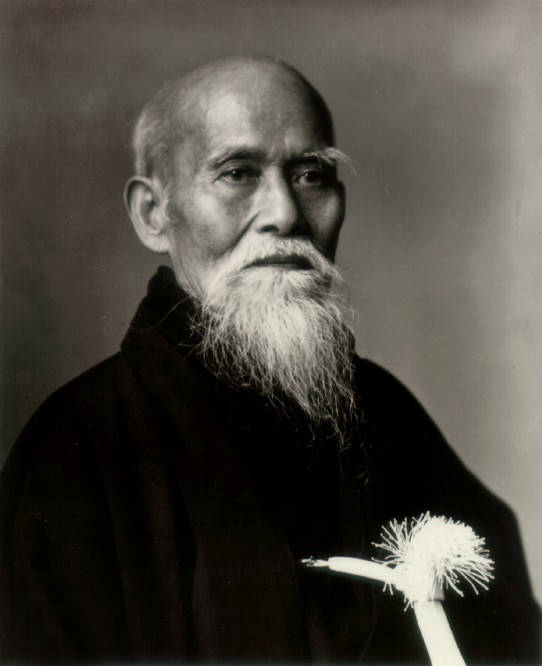 In 1955, Abbe Sensei was invited to teach in the United Kingdom, by the London Judo Society. After he had been here for one year, he formed his own society and taught all of the arts. Later, he invited other Japanese teachers to come to this country to help him, as he had about 25,000 students following his way.
An explanation of KYU-SHIN-DO…..
Its application is through the teaching of the arts and its meaning is as follows: –
KYU  – Sphere or circle.
SHIN – Heart or nexus point.
DO – Way or path.
The three principles are: –
a. Bambutsu Ruten – All things in the Universe turn in constant flux.
b. Ritsudo – This motion is rhythmic and smooth.
c. Chowa – All things act in perfect accord.
To obtain perfection in technique means to attain perfection as a human being, and through our studies, to become a useful positive factor in society.
In 1986 Abbe Sensei passed away in Japan. This was a great loss as he was, without doubt, one of the greatest teachers and human beings I have ever met.
Abbe Sensei's very words were –
"Minimum Effort, Maximum Efficiency."
Sensei Williams