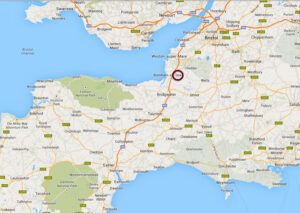 Our Federation Headquarters is located in the quiet village of "Mark", in the beautiful county of Somerset. The county is at the heart of the West Country and boasts a dramatic coastline, seaside resorts, beautiful English countryside and many historic places.
The Headquarters building was officially opened by Sensei Williams during a course on the 6th March 1999.

Some images of Somerset...