Teacher: Andrew Vickery
Teacher's Grade: 6th Dan
Phone: 07967441436
Email: ki_aikido99@hotmail.com
Dojo:
Patchway Community Centre
Rodway Road
Patchway
Bristol
BS34 5PF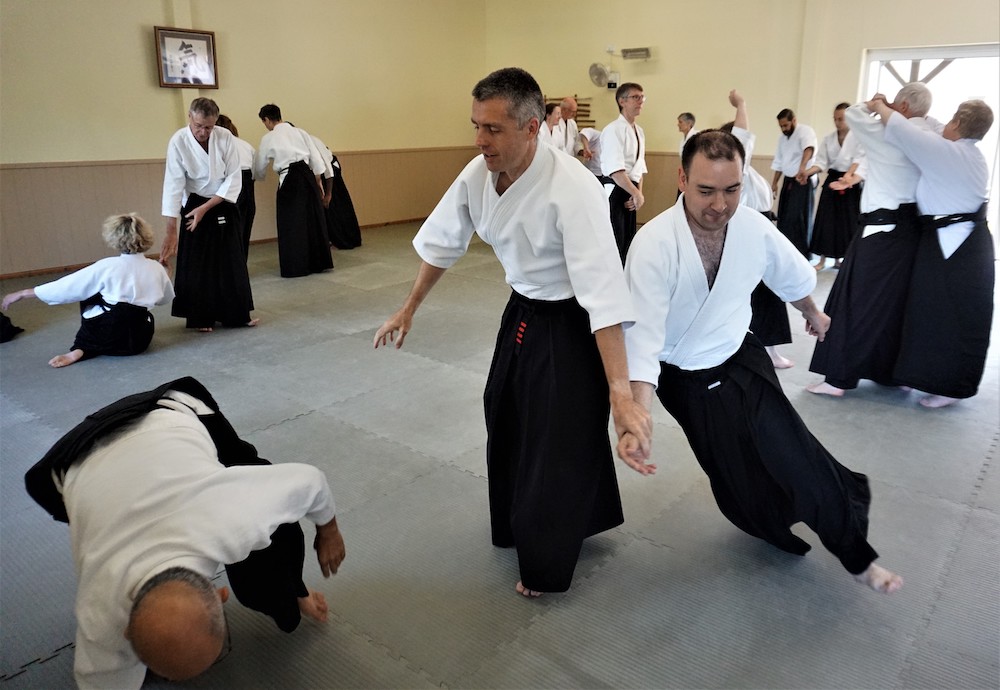 Class times:
Tuesdays: 7:30 – 9:30pm
Sensei Andrew Vickery has studied Ki Aikido since 1992.
I started practising at Clifton Ki Aikido Club under Sensei Robert Iles and after four years study, and at the grade of 1st Dan became Sensei Iles' assistant. This period helped with my practise and greatly with my confidence. So much so that I felt the natural progression was to start up my own club teaching.
Patchway Ki Aikido Club was started in May 1996 and since then has seen many students join, some as complete beginners, some already graded and moved into the area.
I attend all teachers courses and special Dan grade courses to make sure my practice is up to date. I also attend other courses at HQ as often as possible.
If you are curious and are interested in coming along please don't hesitate to contact me for a chat.
First lesson is FREE for all new students.
We are in the Main Hall at Patchway Community Centre.