Teacher: Carl Myers
Teacher's Grade: 6th Dan
Phone: 07811960792
Email: aikido@carlos.me.uk
Dojo:
Quayside Youth Centre
Upper Kingston Lane
Southwick
West Sussex
BN42 4RE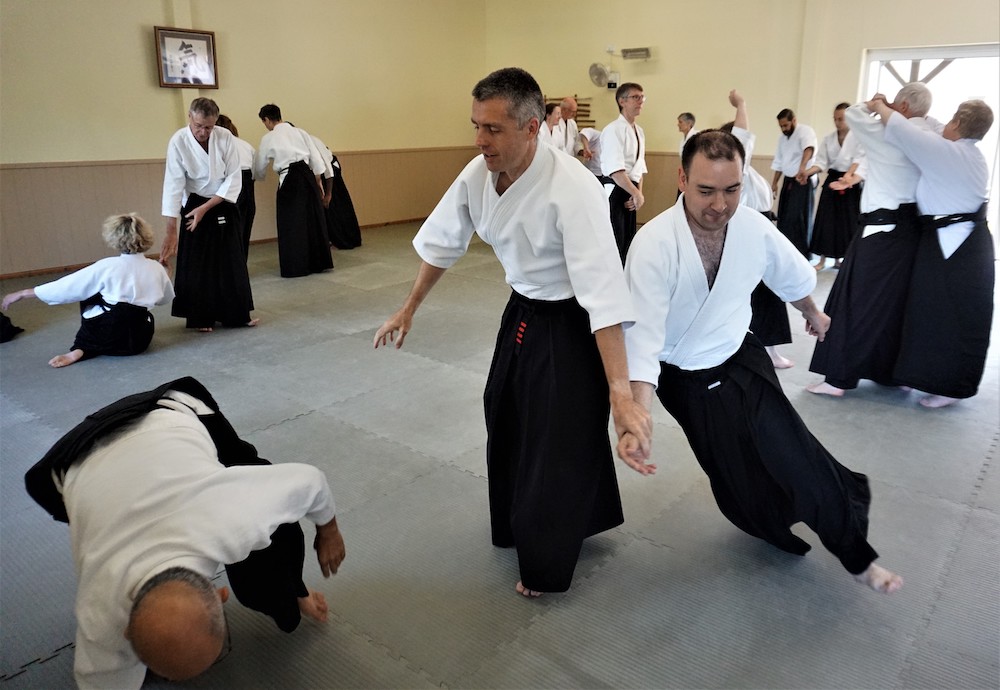 Class times:
Regular class times: Thursday 7:30pm-9:30pm
Beginners and spectators are welcome at our club at any time. If you are interested just get in touch, and come to see us. You can start at any time, but we also run two beginners courses every year, in the spring and the autumn.
In the Art of Ki Aikido there is no aggression, tension or competition. Classes are suitable for all levels of fitness and may be practised equally by men and women of any size, age or ability. The purpose of the practise is to learn to co-ordinate our mind and body through enjoyable exercise which will enhance the quality of our lives. To find out more about aikido, please see: http://kifederationofgreatbritain.co.uk/introduction-to-ki-aikido/
This is the only Aikido club in the Sussex area that is affiliated to the Ki Federation of Great Britain, which is led by Sensei K Williams (http://kifederationofgreatbritain.co.uk/sensei-williams/) who was a full time assistant under Kenshiro Abbe Sensei.
Beginners course – a six week introduction to Ki Aikido:
Beginners can start at any time. We also sometimes run specific beginners courses, which are a good opportunity to start at the same time as other people. For details see our Facebook page: https://www.facebook.com/BrightonAikido/ or book online at Eventbrite: Introduction to Ki Aikido – beginners course Tickets, Thu 11 May 2023 at 19:15.