Teacher: Steve Pearce
Teacher's Grade: 6th Dan
Phone: 07789952743
Email: steveki@rocketmail.com
Dojo:
Heath Citizens Community Hall
Heath Park
Opposite 183 King George V Drive East
Cardiff
South Glamorgan
CF14 4EP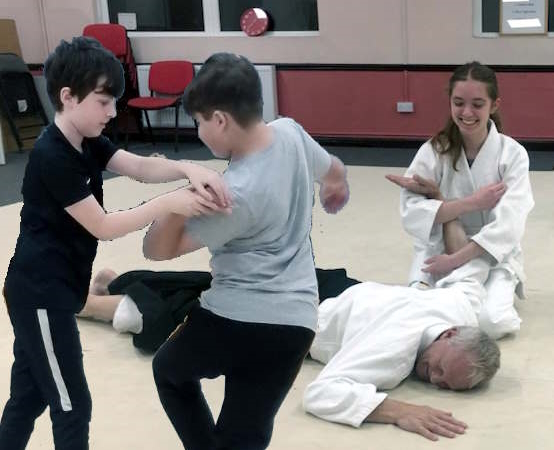 Class times:
Wednesday evenings. Juniors aged 10 to 13 years old 6:45 to 7:45, adults 8:00pm – 9:30pm.
Sensei Steve Pearce has practiced Aikido with the Ki Federation of Great Britain since 1984. He first practiced in Newport under Sensei Mike Lindsey and Sensei Norman Ford in Pontypool. He later studied under Sensei Steve Lindsey and Sensei Steve Lane before moving for software engineering work in Bristol. He deliberately relocated in East Bristol (Oldland Common) so that he could further his Aikido study in Bath under the renowned and inspirational Sensei Paul Mackecan.
After having to move with work, in 2003 Sensei Steve Pearce resumed his training under the profoundly knowledgeable Sensei John Whipps in Gloucester, and at his Dojo in the Whitecroft Dojo, Forest of Dean.
In 2009 Sensei Steve Pearce founded the Cardiff Ki Aikido Club in Birchgrove.
He has now moved the Dojo to Heath Park, close to the University Hospital of Wales.