Teacher: Angela Botto
Teacher's Grade: 6th Dan
Phone: 0115 9302562 Mobile:07449056956
Email: bottoangie@gmail.com
Dojo:
Eventide Hall
Hayeswood Road
Stanley Common
Ilkeston
Derbyshire
DE76GE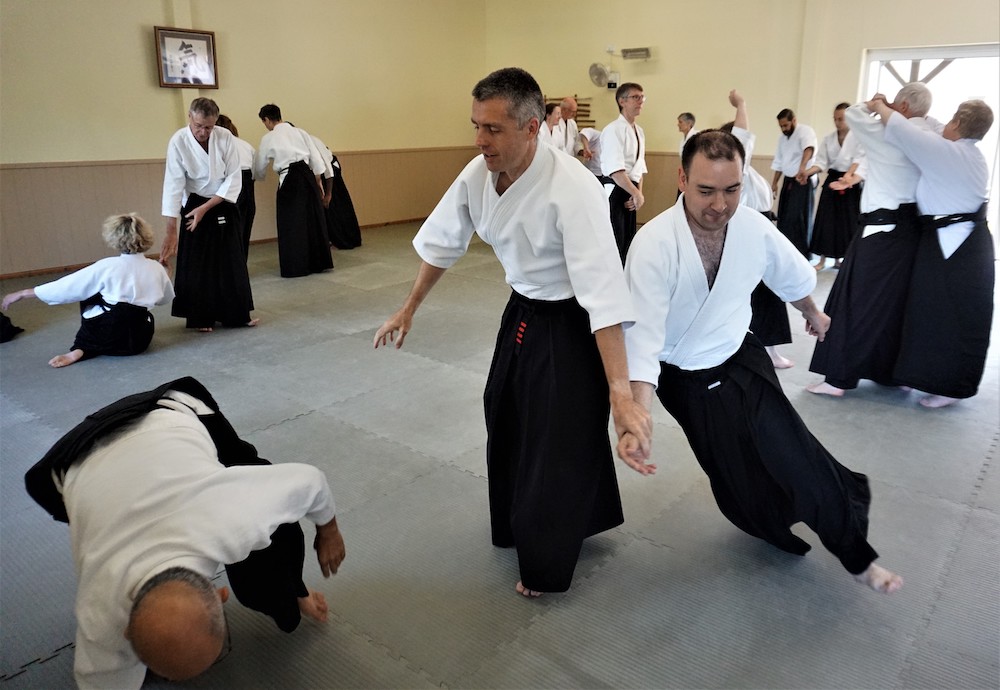 Class times:
Ki Aikido for Juniors aged 5-13 years- Fridays 6.30-7.15pm.
Adults and Youths aged 14-17 years:
Ki Development: Friday 7.30-8.30pm.
Ki Aikido: Friday 8.40-9.40pm
Contact: Mrs Angela Botto 6th Dan: Mobile: 07449056956 bottoangie@gmail.com
I have taught Ki Aikido to adults and/or Juniors for 20 years. I have practised Ki Aikido for over 25 years. I currently enjoy teaching students aged 5-13 years, in my local village of Stanley Common Derbyshire.
If you would like to watch a class please contact me in advance. Beginners are welcome. Students of all levels of ability can practise Ki Development and/or Ki Aikido through gentle exercise.
Beginners are required to pay their insurance and membership before practising, slippers or flip flops should be worn for stepping onto and off the matt. Loose clothing without zips would be suitable in the first instance.