Teacher: Charlie Taylor
Teacher's Grade: 6th Dan
Phone: 07711 946818
Email: chastaylor@hotmail.com
Dojo:
Sawmills Judo Club
Sawmills Lane
Dorchester
Dorset
DT1 2RY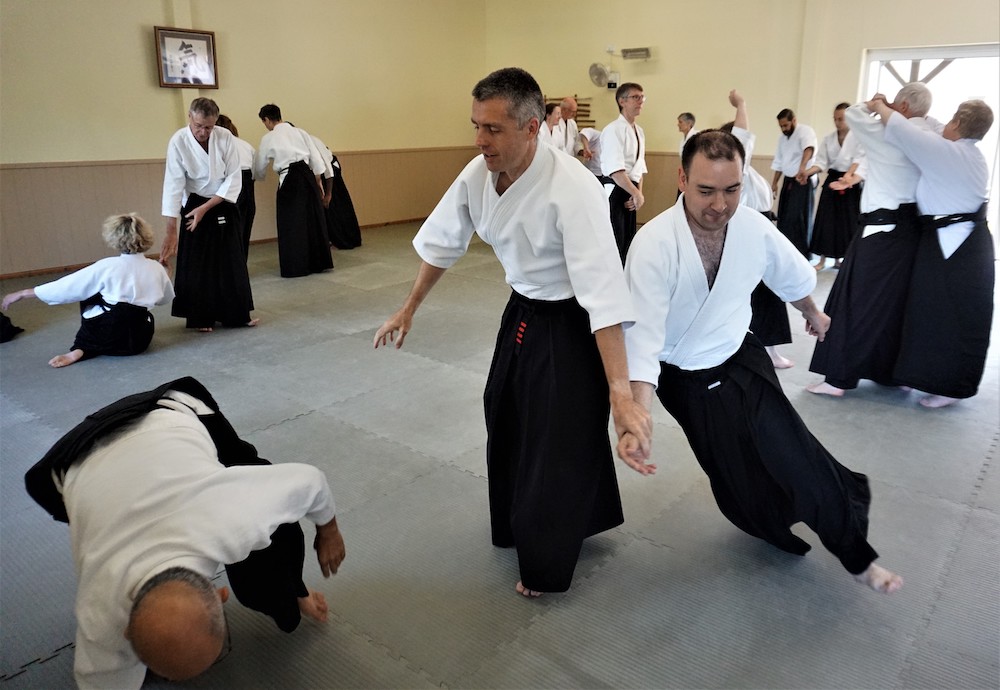 Class times:
Sundays: 7:30pm
Tuesdays: 8:45pm
Sensei Taylor resides in Weymouth but teaches in Dorchester. He has studied Ki Aikido since 1973 and was awarded 6th Dan in 2012.
Come along and experience what it is like first-hand. Aikido is far more about what is felt rather than what can be seen, so wear something comfortable and join in – IT'S FREE! No need for a judo suit to begin with. Also remember to remove all jewellery and keep toe and fingernails short or bind them with tape for safety's sake.
Lessons are structured to allow students of all abilities to practise together. The club welcomes students from outlying Dorset towns and villages as well as from Dorchester. The facilities are excellent and you will always be greeted with a smile.