Teacher: Simon Andrews
Teacher's Grade: 4th Dan
Phone: 07886637864
Email: simon.andrews101@gmail.com
Dojo:
Golberdon Village Hall
Golberdon
South Hill
Callington
PL17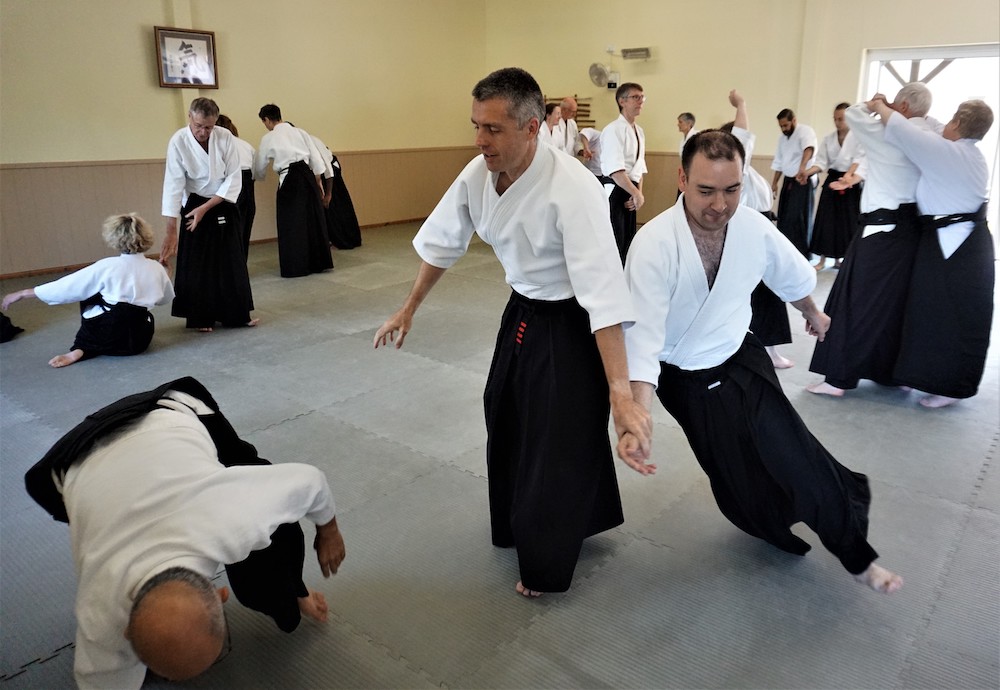 Class times:
Tuesdays: 7.15pm to 9.15pm
East Cornwall Ki Aikido Club has moved to Golberdon Village Hall Cornwall Golberdon is a village in Cornwall, England situated 6 miles (9.7 km) north-east of Liskeard and a couple of miles from Callington. Relocating to Golberdon we are looking forward to growing our club and welcoming new members. Anyone is welcome to come and visit one of our practise sessions and see what Ki Aikido is all about. Ki Aikido is open to all ages and abilities and our club is open to anyone over 16 years old with no upper limit.
The teacher, Simon Andrews studied under Sensei Dave Blayney, a sixth Dan with the Ki Federation of Great Britain and founder of the Callington Ki Aikido Club nearly twenty years ago. Now a 4th Dan and teacher with the Ki Federation of Great Britain, Simon and the members of East Cornwall Ki Aikido Club, Golberdon, Callington, would welcome anyone who is interested in Ki Aikido or would like to find out more to come along to the club or call for an informal chat.
With students from Cornwall and Devon, Tavistock, Saltash and Plymouth, the club offers courses for complete beginners.East Cornwall Ki Aikido Club, Golberdon
Close to Plymouth, Launceston, Saltash, Tavistock and Liskeard.
Beginners always welcome to come along and have a chat.
Beginners courses for all abilities. Men and women of all ages welcome from 16 to 90!