Teacher: Mark Greenley
Teacher's Grade: 7th Dan
Phone: 020 8364 8501
Dojo:
Hornsey Parish Church
Cranley Gardens
Muswell Hill
London
N10 3AH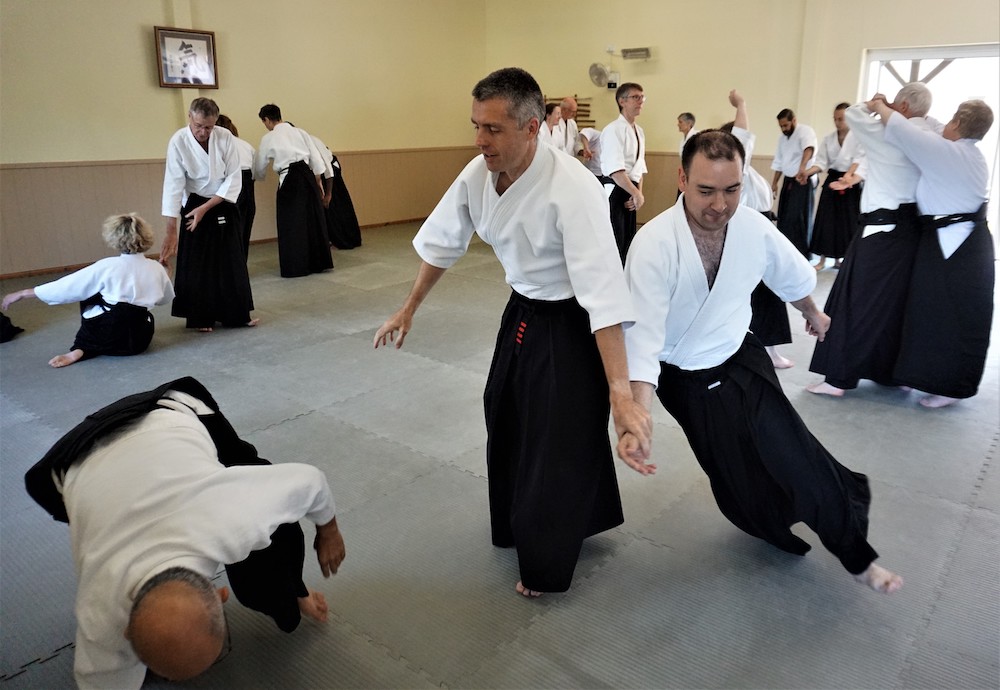 Class times:
Tuesdays 7-9pm, all levels
Tuesdays 9-10pm, Brown belt and Dan grades
Thursdays 8 to 10pm all levels
Sensei Mark Greenley started practicing Ki Aikido in 1981 when he joined the Plymouth and Torquay clubs in Devon. Over the next few years he attended many training courses under the direction of Sensei Ken Williams, head of the Ki Federation of Great Britain at the Federations headquarters in Somerset.
In 1984 Mark passed his 1st Dan Black belt grading and in December of that year he moved to London. He continued training at several North London clubs and travelled back to Somerset on a regular basses to attend training courses at headquarters.
In November 1985 Mark opened the Muswell Hill Ki Aikido club, this was in a small sports centre between Muswell Hill and Bounds Green. In January 1987 the club moved to Tetherdown Hall in Muswell Hill.
In September 2017 the club re-located to the Baptise Church Hall Muswell Hill.
In July 2021 the club moved to Hornsey parish Church, Cranley Gardens Muswell Hill.
In 2010 Mark was awarded 7th Dan. He is also a grading officer for the Ki Federation and continues to practice at at headquarters attending many training courses throughout the year.
The club meets twice a week, and once a year invites a Ki Federation committee member to teach a one day area course. This is followed by a grading, and many teachers and students attend from around the country.
The Muswell Hill Ki club welcomes new members at any time, please contact Mark on 020 8364 8501 for more details or come along on class nights.