Teacher: Philip Valentine
Teacher's Grade: 6th Dan
Phone: 01626 206011
Email: ki-aikido.newtonabbot@hotmail.com
Dojo:
Buckland & Milber Community Centre
Gilbert Road
Newton Abbot
Devon
TQ12 4HS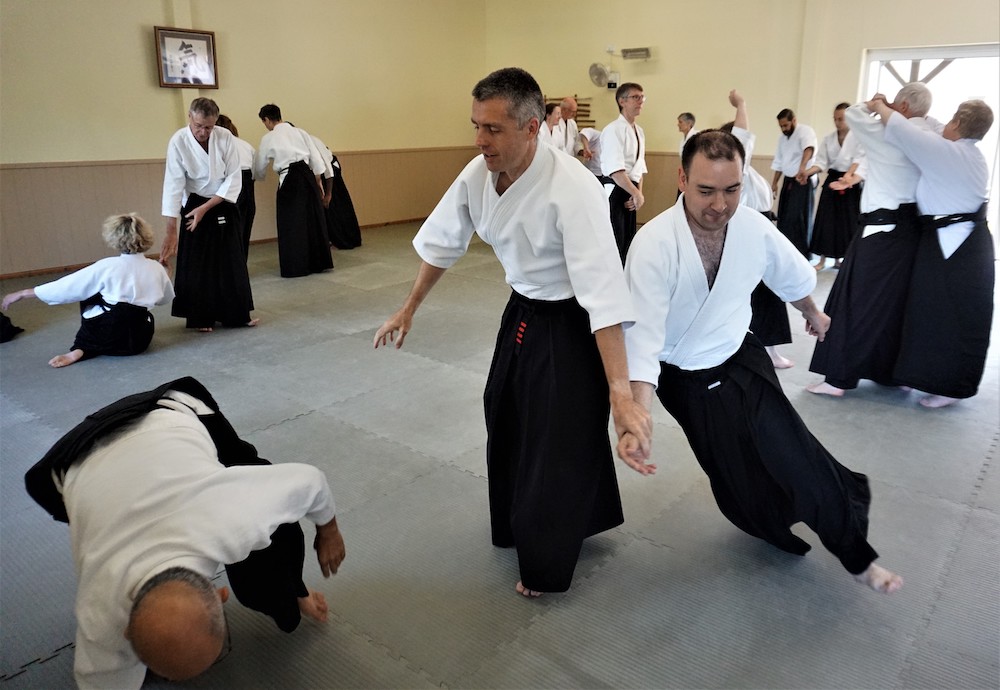 Class times:
General adults, Tuesdays: 7:00pm – 9:00pm
High Grade class, Tuesdays: 9:10pm – 10:00pm
Welcome to Newton Abbot Ki Aikido Club. Sensei Philip Valentine started Ki Aikido in 1991 in Totnes practising under Sensei John Stoner. Having been an assistant teacher there for 5 years he opened his own club in Newton Abbot in 2000.
He continues to practise regularly and attends high grade classes and teachers courses at the Ki Federation HQ, taught by Sensei Williams. He was awarded his 6th Dan in 2014.
A warm and friendly welcome awaits you at our club where we have students, both male and female, of all ages.
Lessons are conducted in a respectful and disciplined manner yet we soon discover the study of Ki is enjoyable, stimulating (for both mind and body) and captivating.
In short, GREAT FUN!
So please feel free to come along, ask questions either before the lesson starts and/or have a chat with us all in the tea break.
We look forward to seeing you soon!