Teacher: Alistair Macknight
Teacher's Grade: 3rd Dan

Email: kiaikido@macknight.co.uk
Dojo:
Charles Morris Hall
Tyttenhanger Green
St Albans
Hertfordshire
AL4 0RN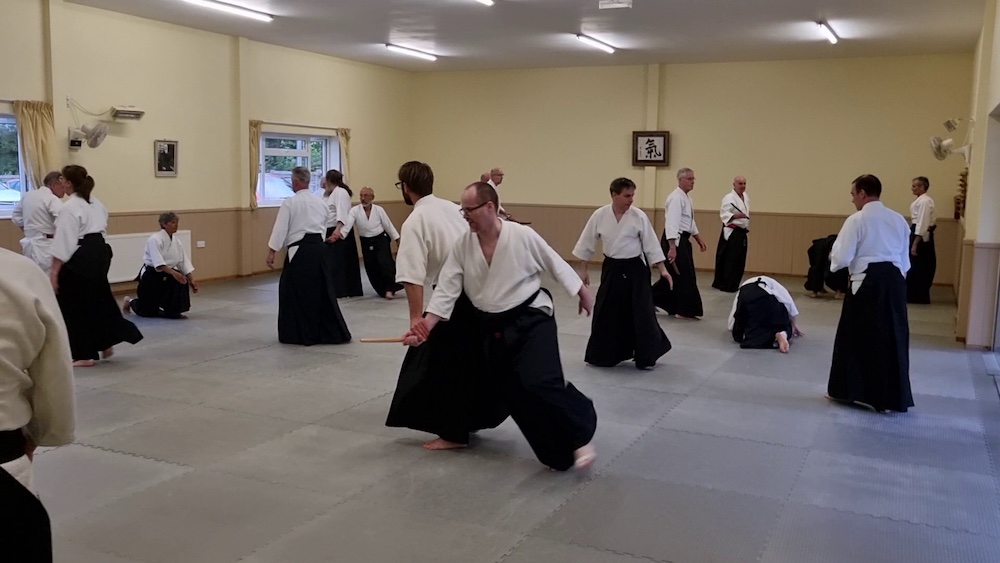 Class times:
Juniors (ages 5 to 14):
Tuesdays, 6,15 pm to 7 pm
Youth/Adults (14 years and above):
Sundays: 3 – 4 pm – Brown Belt and above
4 – 6 pm – Open to all students, with a mid-session break
St Albans Ki Aikido Club offers classes for both junior and adult students. New students are welcome to come along to a class to watch and find out more.  Please call or email in advance so we know to expect you.
Our club prides itself on offering a friendly, inclusive and supportive space/community.  Ki Aikido is a gentle, co-operative martial art.  The skills you learn will help you to relax, act & move more confidently, and cope better with stressful situations.  We achieve this by releasing tension, using relaxation/relaxed biofeedback instead of physical force/strength, working together rather than competing. We also seem to laugh a lot.